Sea Grove
Sea Grove - St. Augustine Beach, Florida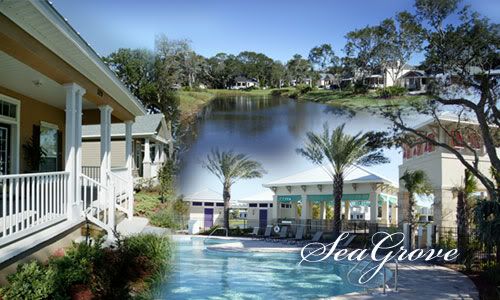 Sea Grove is a new community in St. Augustine Beach, Florida located within walking distance to the beach! It's less than five miles to historic downtown St. Augustine, about one mile from the nearest grocery store, and a walk from Marsh Creek Country Club. The community has a Key West style with its own town center and public library, giving it an at home feel with Southern charm.
Sea Grove contains over 280 single family homes and 40 condos. All of the homes are new and there are pre-construction lot packages available. The condos were built in 2006 and give you the option of a one story flat or a two story townhome ranging in size from 1665 square feet to 2236 square feet. The condos are uniquely designed and are often mistaken for separate homes rather than a large condo facility. Each unit has a garage and spacious porch.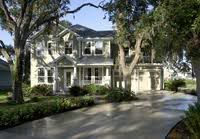 The community boasts of many large oak trees and winding roads framed by nature. Sea Grove's amenities include a pool, boat ramp, sports courts, parks, and walking trails. St. Augustine Beach is a great area to invest because of its beaches as well as close access to the historic downtown area.
When buying or selling any home, it is important to have a Realtor to represent you and look out for your interests. Need a Realtor in Sea Grove Community in St. Augustine Beach, Florida? If buying a home in the Sea Grove Community, Realtor representation is FREE!!! If selling a home in the St. Augustine area, we offer home sellers extremely aggressive marketing at affordable fees!
Sea Grove St. Augustine, FL Homes for Sale