Rivertown
Rivertown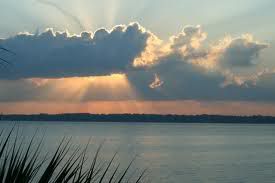 View Homes for sale at the bottom of the page!
The St. Johns County Commission recently approved a land-use plan for a proposed 4,500-unit
mixed-use development located on approximately 4,170 acres of land owned by The St. Joe
Corporation, the largest landowner in Florida. The proposed community of RiverTown is located
along more than 3 miles of the St. Johns River in St. Augustine, FL within commuting distance to
Jacksonville.
Plans for RiverTown community call for a town center with 3,700 single-family homes and 800
multi-family units, including condominiums. No other community in Northeast Florida will offer the
diversity of homes as will be in Rivertown. Upon completion Rivertown community will offer St.
Johns River front estates, equestrian homes on 5-10 acres, condominiums, lakefront, preservation
sites, townhomes, carriage homes, and virtually every classic and contemporary style home one could
imagine! Rivertown will be laid out very similar to Celebration Florida outside of Orlando, also
developed by St. Joe Corporation.
Main Street District
The first phase of homes in the RiverTown community will be the main street district. This live, work,
and play section will mix multi-family and single family homes along with shops, restaurants,
offices, as well as classic style parks! The homes currently being built in the Rivertown community
in the Main St. District feature rear access entry alleys to the homes, with very strict architectural
guidelines for the builders which will make for very different styles of homes, townhomes, and
condominiums mixing together in Rivertown.
The Garden District
The Garden District will be the second phase of homes in Rivertown by St. Joe Corp. This area of the
community will be home to the Summer House amenities center, which will showcase a fitness
center, two pools, tennis courts and playfields for family games. Residents in Rivertown will be able
to utilize The Garden District and will be able to grow their own fruits, vegetables, and herbs in the
Florida weather to enjoy themselves or trade with friends and neighbors. It will truly be a hub for
social gatherings within the community!
Other Phases of Rivertown will include The Bungalow District, The Lakes District, The Farms District,
The Coves District, and The Trails District, and will all feature distinct style homes and lots to suite
any home buyers interests.
In addition, RiverTown is being planned to include 300,000 sq. ft. of retail, commercial and services uses, 100,000 sq. ft. of office space and 100,000 sq. ft. for light industry. The plan also includes a 58 acre riverfront park with community dock, protected environmental areas, eight athletic fields, nature trails and an 18-hole golf course, and several different amenities centers throughout the community. A unique fixture will be a community garden, where every home owner in Rivertown will have the choice to own a small garden area, a great place to meet and socialize with friends! Plans are for 1900 Acres of preservation around the community, including the highly anticipated riverfront park. There are many other amenities in Rivertown I would love to tell you about!
St. Augustine/St. Johns County FL is also known for having one of the best school districts in
Florida! Residents in Rivertown will be able to enjoy some of the finest new schools in the area, all
just around the corner from the neighborhood!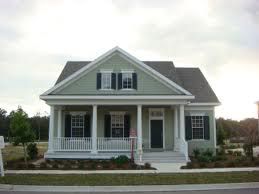 There are currently several different builders offering homes for sale in Rivertown such as David
Weekley Homes and ICI Homes. We do NOT represent the builders or the developer! When buying
a new home it is important to have an independent Realtor who knows the area well to look out for
YOUR interests and represent you. Buyer representation is FREE! Need a Realtor in Rivertown, St.
Augustine, Florida? If buying a home in the Rivertown Community, Realtor representation is
FREE! If selling a home in the Rivertown Community, we offer extremely aggressive marketing at
affordable fees!
Call me today at (904)733-4911 for a private tour of Rivertown or to receive a complete information
package with DVD! Just fill out the information request form below with your address and the
community name and we'll take care of the rest!
For the convenience of current and future residents of the Rivertown St. Augustine FL Community,
below we have posted the covenants and restrictions for the community.
Rivertown Covenants And Restrictions...
Jacksonville School Information, Jacksonville Shopping, and More...
Other NW St. Johns County Homes and Communities
Cimarrone Golf and Country Club | Johns Creek | South Hampton Golf and Country Club | St. Johns
Golf and Country Club | Southlake Community | St. Johns Forest | Stonehurst Plantation | Durbin
Crossing Homes | Aberdeen Jacksonville | Village Green | Colony at Greenbriar | Worthington Park St.
Johns County Florida | River Oaks Plantation | Bartram Trail Community | Whitelock Farms |
Remington Forest | Julington Creek Plantation Homes | Rivertown | Glen St. Johns | Bartram
Plantation | Greenbriar Plantation | Greenridge | Greenfield | Mallard Landing Fruit Cove Florida | Ivy
Lakes | Mill Creek Landing | Cunningham Creek Plantation Community | Cunningham Creek Estates
Fruit Cove Florida | Oak Harbour
Jacksonville Condominiums | Jacksonville Luxury Homes | Jacksonville Townhomes | Jacksonville Golf Course Homes | Jacksonville Active Adult Communities | New Construction Homes | Florida Home Rebates | Nassau County Homes | St. Johns County Homes | Orange Park Homes | Ponte Vedra Homes | Middleburg Homes | Green Cove Springs Homes | World Golf Village Homes | Nocatee Homes | St. Augustine Homes | Mandarin Homes | Baymeadows | North Jacksonville | West Jacksonville | Intracoastal West | View all Northeast Florida Communities