Epping Forest
Epping Forest
Epping Forest is a prestigious gated community located in the San Jose area of Jacksonville, Florida.
The original mansion was but in the 1920's for industrialist Alfred I. DuPont and his wife Jessie Ball
duPont. Gate Petroleum Company purchased the property in 1984 and restored it to the Epping Forest we
know today. Notable guests such as the Carnegies, Vanderbilts, Presidents, and other celebrities and
world leaders have visited Epping Forest.
Epping Forest Yacht Club is located within Epping Forest, making it one of the finest marina communities in the area.
The marina is sheltered and lies in one of the largest areas of the river with more than three miles of water across.
The community also offers a top-notch fitness facility to its Club Members
which provides fitness and sports programs such as training, nutrition consultation, health education,
spinning, yoga, tennis, swimming, and children's activities.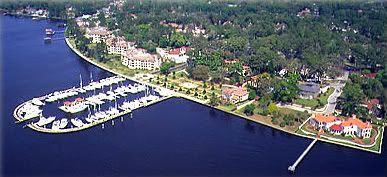 When buying or selling any home, it is important to have a Realtor to represent you and
look out for your interests. Need a Realtor in Epping Forest in Jacksonville, Florida?
If buying a home in the Epping Forest Community, Realtor representation is FREE!!! If selling a
home in the Southside area of Jacksonville, we offer home sellers extremely aggressive
marketing at affordable fees!
Homes for Sale in Epping Forest