Magnolia Point
Magnolia Point Golf & Country Club
Magnolia Point Golf and Country Club is a gated community located off
of Highway 17 in Green Cove Springs, Florida. Developed in the 1980's,
Magnolia Point was the second gated golf community in the area. The
community consists of 1,000 acres and holds a 27-hole golf course
designed by Mark McCumber. This mature and well developed neighborhood
features older, classic style homes as well as newer custom homes with a
variety of lot sizes. Some of the community builders are Rosewood Homes,
Sid Higgenbotham, Centex Homes, and Cordele Builders; however you are
welcome to bring your own builder to construct your dream home on one of
Magnolia Point's vacant lots.
A newly renovated clubhouse boasting of 7,500 square feet anchors
Magnolia Point and provides a bar as well as food service. The
community's grill, the 28th hole, is a popular social gathering
spot and provides tasty cuisine. While the Club offers a one of a
kind golf course to its members, swimming and tennis are also available
in the Club's 25-yard swimming pool or the seven lighted tennis courts.
Residents are informed by the monthly magazine, The Magnolia, which keeps
everyone in touch and updated on community events and happenings.

Magnolia Point's location in Green Cove Springs, Florida, provides its residents
with a laid back, friendly atmosphere while only 20 minutes from the Orange Park
Mall and less than an hour from St. Augustine's beautiful beaches. In addition,
Clay County offers exceptional public schools to its residents.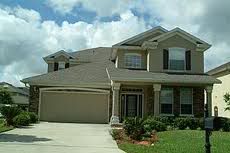 When buying or selling any home, it is important to have a Realtor to represent
you and look out for your interests. Need a Realtor in Magnolia Point Golf and
Country Club? If buying a home in the Magnolia Point Community, Realtor
representation is FREE!!! If selling a home in the Green Cove Springs area,
we offer home sellers extremely aggressive marketing at affordable fees!

Homes for Sale in Magnolia Point