Ortega
Ortega Jacksonville Homes For Sale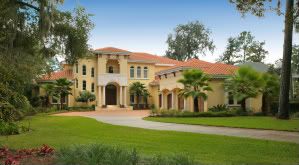 Bordered on the east by the St. Johns River, to the north and west by the
Ortega River and south of Riverside, this community is a peninsula on the
river. History and nature meet in this neighborhood characterized by rivers,
parks, tree-shaded home sites and an eclectic collection of spectacular
architectural styles. Mediterranean Revival homes sit side-by-side with
Colonial or Tudor homes. The area's schools also have a reputation as some
of the best in Duval County. Convenient private schools, area churches,
and several small parks along the river contribute to Ortega's charm and
beauty. The Florida Yacht Club and Timuquana Golf & Country Club offer
private social and recreational opportunities. Worth Magazine ranked Ortega
46th among the nation's top 50 wealthiest neighborhoods. The area offers just
about any style of architecture and homes range in size from average sites to
stately, sprawling riverfront estates on several acres.
When buying or selling any home, it is important to have a Realtor
to represent you and look out for your interests. Need a Realtor
in the Ortega area of Jacksonville, Florida? If buying a home
in the Ortega Community, Realtor representation is FREE!!! If
selling a home in the Westside of Jacksonville, Florida, we offer
home sellers extremely aggressive marketing at affordable fees!
Homes for Sale in Ortega Jacksonville, Florida